Stormy Weather - Robert Munro, a therapist specializing in dream interpretation, awoke one morning to find himself in a dream from which he could not awaken. Experiencing first hand the limitations of his own training and theories, he must solve the puzzle of his own dream in order to break free from its bondage. In the process, he'll better understand himself, other people, and the nature of consciousness itself.
Zen & Sex – Not only is Frances fourteen years Martin's senior, but she's all about putting Zen into relationship, which involves every guy's worst nightmare: talking about your feelings, being conscious of your thoughts and above all, unabashed, honest communication at all times. Martin has no idea what he is getting himself into and the sharp learning curve that's required of him especially when he's in the mood for sex and she wants Zen.
Brain – What if the most influential book in the history of mankind was not a religious or spiritual book but a satire of a self-help book written by a crazy person? All Daniel Waterstone ever wanted to do was write the great American novel and change the landscape of modern literature forever. He has two literary books in print but no one's buying. His agent won't even accept his latest masterpiece which he poured his soul into: apparently, it's not commercial enough. In a final act of desperation, under the pseudonym of Charles Spectrum, he writes a feverish satire on a Transformational, Self-help best-seller that's currently topping the charts. Intended as a parody, "How to do Amazing Things Using Only Your Brain," similar to the best-seller, contains crazy and hilarious exercises on how to increase one's brain power.  Instead of being published as satire, however, it hits the shelves with all the other serious pop psychology, self-improvement books. It becomes a huge hit. People all around the world are doing unbelievably zany exercises to improve themselves. Even crazier still: they're getting results. Readers are levitating, bending spoons and seeing into the future. Daniel becomes one of the most desired talk show guests and is soon lionized by agents and publicists. Seminars are organized and what was intended as a joke takes on a huge life of its own.  To complicate things further, Daniel falls in love with a beautiful woman who adores him as Charles Spectrum, the guru. If she was informed of his earlier incarnation as a penniless, failed author, would she still love him? Daniel knows that at some point he must choose between the celebrity author gravy train or, being true to his self and to his art, return to the pits of poverty, obscurity and perhaps, worst of all, most likely lose the woman of his dreams.
D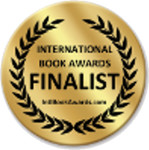 ermot Davis is an award-winning playwright, screenwriter and author. His creative work encompasses varied genres and styles — drama, comedy, and, more recently, sci-fi, with a special focus on human themes and characters transformed by life experience. A sometimes actor, he was formerly a child actor in Dublin, Ireland and the co-founder of the Laughing Gravy Theatre (which performed Irish Vaudeville and excerpts of Irish literary works as well as some original stage plays of Mr. Davis).
Award Winning Finalist in the 'Humor' category of the 2013 International Book Awards
'A fictional account of a dream therapist who is stuck in a dream from which he cannot awaken, with his debut novel, "Stormy Weather,"' novelist Dermot Davis has deftly crafted a minor literary masterpiece," writes the Midwest Book Review who writes that 'Brain: The Man Who Wrote the Book That Changed the World is ironic, iconoclastic, and pure entertainment from first page to last' (reviewed on the same page).
Dermot grew up in Dublin, Ireland and knew he would be a writer from a young age. Based in Los Angeles, CA, he is a screenwriter, playwright, author, film script story consultant (independent feature Driving Me Crazy,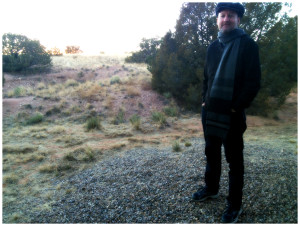 Director Steve Marshall, 2012) and book coach (writing book, Word Flow, H. Raven Rose, 2015).
Award-winning playwright, screenwriter, and novelist, Dermot writes or edits feature film scripts, stage plays, screenplay treatments, synopses and outlines, pitch documents and leave behinds (query letters, one-sheets, treatments and more), novels, novellas, and more, and offers feature and play script consultation, screenplay coverage and analysis. Specializing in writing stage plays, screenplays, and novels, he consults privately and offers book coaching, writing consultation, developmental editing and ghostwriting. Learn more about Dermot's background and book, stage play, and screenplay, consulting and writing services HERE.