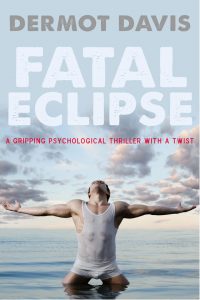 Fatal Eclipse – It started with feelings of jealousy and like a mental virus it spread. Soon, Jonathan's mind became attacked by thoughts and images he had no control over. Jonathan couldn't help himself from an increasing paranoia that his wife was cheating on him. When he tests his wife's loyalty, he not only alienates her from his life but puts her in harm's way. Struggling to come to terms with a buried trauma from his past, Jonathan has to solve the mystery of his own mind or risk losing his wife to the dangerous clutches of a madman.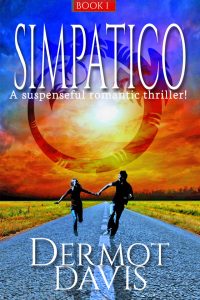 Simpatico – When Andrew and Fiona vow their love to each other they did not realize how much her father would disapprove. Not only is Fiona's father rich and powerful but he also belongs to a secret society. When Fiona and Andrew run away together, they soon discover the lengths to which he will go to find them and split them apart. A thrilling and realistic tale of passion and suspense, anyone who has ever been in love will empathize with Andrew and Fiona as, against all odds, they do everything in their power never to be torn apart.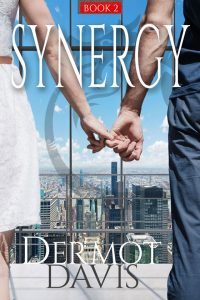 Synergy – In order to share a happy life with Fiona, Andrew must break free from the clutches of the secret society and the unwanted attentions of Simon. Fiona finds herself growing up fast. In order to transition from a girl to a woman, she must commit to her own power and stand firmly in her own truth. Forced to decide between her father and her lover, she must face up to the truth about her father and make the one decision that may actually destroy her: stand by Andrew's side, no matter what. It's a decision whose outcome may destroy them both.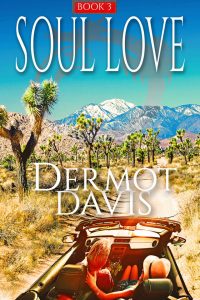 Soul Love Lost without each other, Fiona and Andrew fumble about, unsuccessfully trying to make their way in the world but both found wanting. While Andrew gets tossed and turned by overwhelming circumstances as a trusted member of a secret society, he has no idea of the danger into which Fiona finds herself. They need to quickly discover that together they are strong and the longer they stay apart the more treacherous their lives will become. As time runs out for them both, they must choose whether to stay together forever or take their chances being apart, while each nurses a broken heart.
Stormy Weather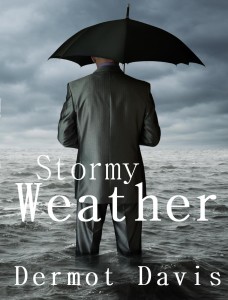 – Robert Munro, a therapist specializing in dream interpretation, awoke one morning to find    himself in a dream from which he could not awaken. Experiencing first hand the limitations of his own training and  theories, he must solve the puzzle of his own dream in order to break free from its bondage. In the process, he'll      better understand himself, other people, and the nature of consciousness itself.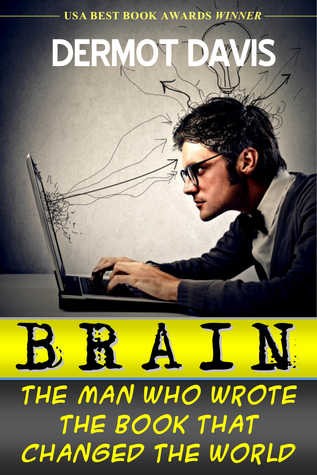 Brain -It's the classic dilemma of the writer: Do you write what's in your heart or do you write what sells? All Daniel Waterstone ever wanted to do was write the great American novel and change the landscape of modern literature forever. He has two literary books in print but no one's buying. His agent won't even accept his latest masterpiece which he poured his soul into: apparently, it's not commercial enough. In a final act of desperation, Daniel decides to write – not what's in his heart but – what he thinks will sell. Boy, did he get that one wrong… Click here to see Starred Review in Publisher's Weekly!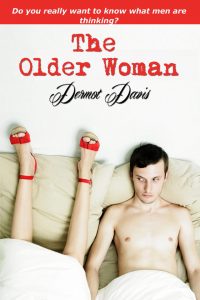 The Older Woman – Not only is Frances fourteen years Martin's senior, but she's all about putting Zen into relationship, which involves every guy's worst nightmare: talking about your feelings, being conscious of your thoughts and above all, unabashed, honest communication at all times. Martin has no idea what he is getting himself into and the sharp    learning curve that's required of him especially when he's in the mood for sex and she wants Zen.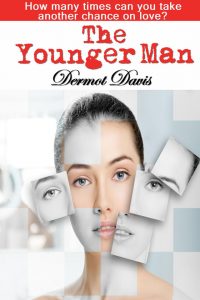 The Younger Man – Frances is confused. Fast approaching 40 and after two failed marriages, Frances has sworn off men. Still mending her broken heart from her most recent divorce, she has come to rely on her therapist as if she was her best friend. Even though she knows that she is not happy with her life, she has no idea how to fix it. Approached by a younger man, she decides to go along for the ride. Does she have it within her heart to take another chance on love?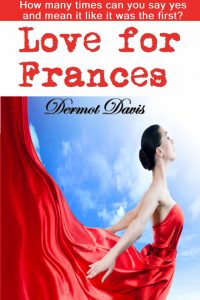 Love For Frances – Just turned 39, Frances has had enough of her life in LA and decides to move home to Northern California where her sister and mother still reside. Thinking that the move for her is a return to the love and warmth of her family, she soon learns that moving back home to small town life does not come without its own set of challenges. In fact, what she is soon to realize is that a return to her childhood home is going to reawaken the demons of the past not just within the dynamics of her own family but also deep within the core of her very own self.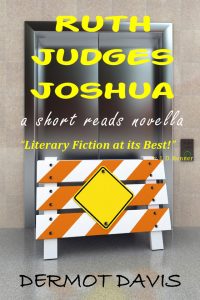 Ruth Judges Joshua – After a hard days work, Ruth Schwartz pressed for the elevator on the 21st floor of her high rise office building. Inside the elevator stood a middle-aged man, a man she never met before. Over the ensuing drama-filled hours, Ruth Schwartz would get to know that man intimately and for both of them, their lives would never be the same again…
 Co-Written with H. Raven Rose: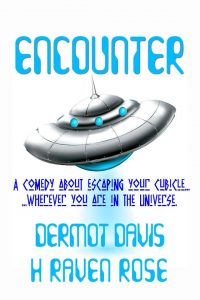 Encounter -Just how far would you go to escape your cubicle? Would you risk your life and break Intergalactic Federation laws to do so? Two extraterrestrials transform the consciousness of a depressed male human and accidentally set up earth and humanity for total annihilation.You do not have to be a sci-fi fan to enjoy this romp through the known universe and beyond.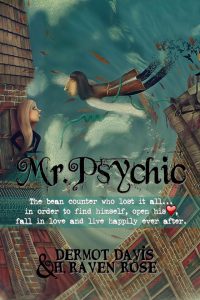 Mr. Psychic – Divorced with one grown up son, George has only his retirement to look forward to. He gets the shock of his life when he is let go from his employment. With his entire retirement in serious jeopardy, George is thrown into a panicked tailspin. Facing a job market heavily skewed towards youth, he finds it almost impossible to locate a comparable job in his field. After many entirely useless excursions into the employment market (can you say humiliating job interviews?), George takes the only job that is offered to him: he becomes a telephone psychic.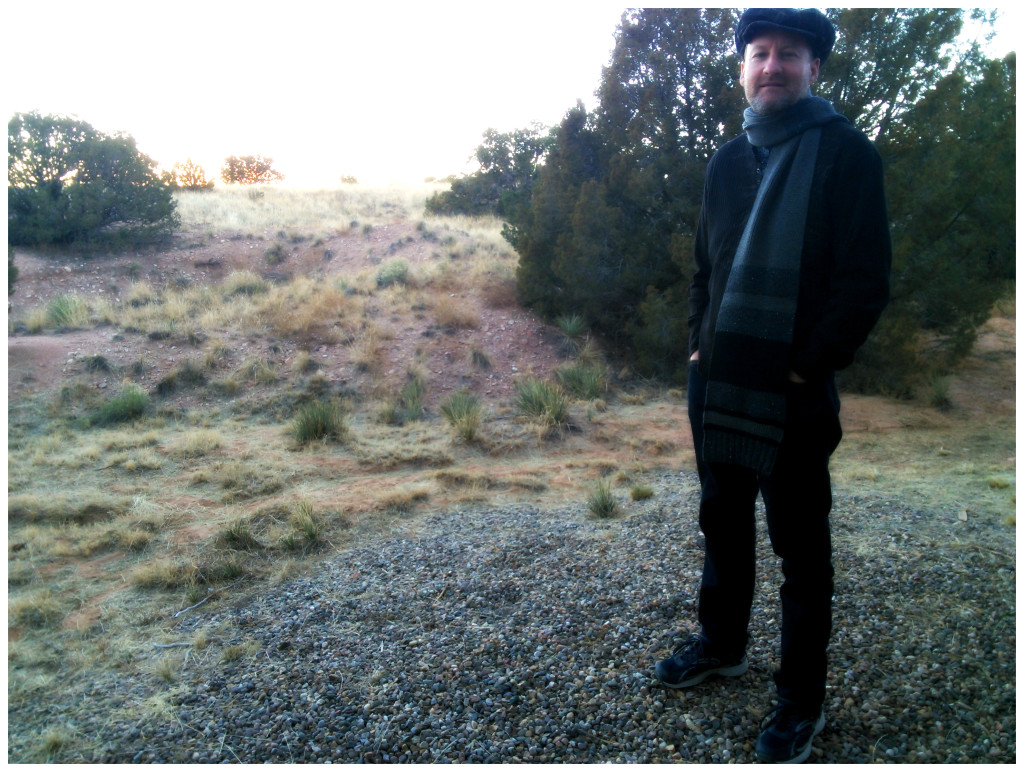 GOLD MEDALIST WINNER 2015 READER'S FAVORITE INTERNATIONAL BOOK AWARD
READER VIEWS READERS CHOICE 2014 AWARD-WINNER  
FIRST PLACE WINNER 2013 USA BEST BOOK AWARDS
SOMERSET AWARDS FIRST PLACE WINNER 2013 (SATIRE)
SOMERSET AWARDS FINALIST 2014 (CONTEMPORARY FICTION)
CHANTICLEER 2014 NOVELETTES COMPETITION FINALIST
KINDLE BOOK REVIEW 2014 SEMI-FINALIST
Dermot writes or edits feature film scripts, stage plays, screenplay treatments, synopses and outlines, pitch documents, novels, novellas, and more, and offers feature and play script consultation, screenplay coverage and analysis. Specializing in screenplays and novels, he consults privately and offers book coaching, writing consultation, developmental editing and ghostwriting. Learn more about Dermot's background and book, stage play, and screenplay, consulting and writing services HERE.