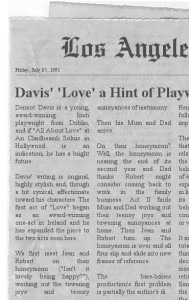 "Dermot Davis is a young, award-winning Irish playwright from Dublin, and if All About Love at An Claidheamh Soluis in Hollywood is an indication, he has a bright future. Davis' writing is original, highly stylish and, though a bit cynical, affectionate toward his characters" (LA Times Review).
*
"Boy, Mr. Davis hit it right on the head! I love it! …it is beyond my expectations."
~G.G., Ghostwritten TV Project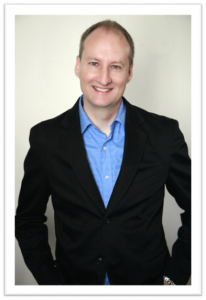 Dermot grew up in Dublin, Ireland and knew he'd be a writer from a young age. Based in Los Angeles, CA, Dermot writes feature film scripts, stage plays, screenplay treatments, film script synopses and outlines, pitch documents and leave behinds including query letters, one-sheets, synopsis, and treatments, screenplay coverage and analysis as well as provides feature and play script consultation. He is a award-winning screenwriter and Irish playwright, and film script story consultant (independent feature Driving Me Crazy, Director Steve Marshall, 2012) and book manuscript consultant or book coach (writing book, Word Flow, H. Raven Rose, 2013). Dermot's produced plays include, All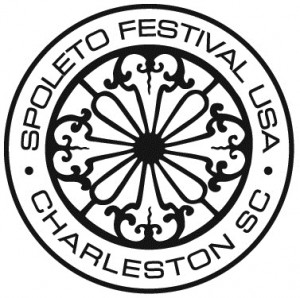 About Love, Celtic Arts Center, Hollywood, CA (1991), Love Lies Bleeding, Playwright's Platform, Boston, MA (1991), Tales From the Old Sod, Spoleto Festival, Charleston, SC (1990), The Personal Assistant, Laughing Gravy Theatre, Dublin, Ireland (1990), and A Pint of Plain, Laughing Gravy Theatre, Dublin, Ireland (1989). Dermot's awards include the Austin Screenwriting Competition, Semi-Finalist (1997), and the Irish PEN/Society of Irish Playwrights, Joint Winner (1991). His un-produced feature films include The Mad Monk, Indie Producer (2001), Rumple's Way, Canopy Productions (2000), and The Corn King, 7th Ray Entertainment (2000).
*

Specialties

Screenwriting and play writing, book coaching and writing consulting.